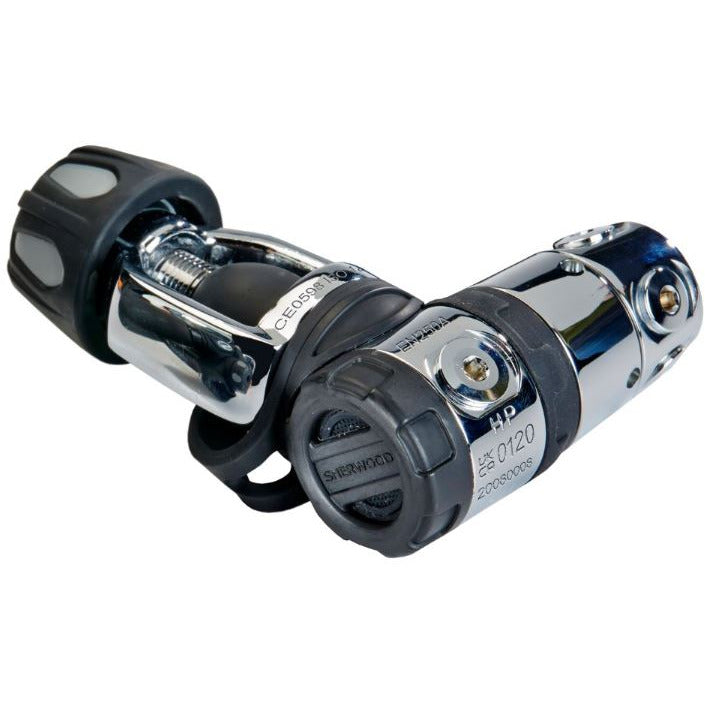 The SR2 regulator continues the legacy the SR1 created. It packs advanced technology into a compact case, employing contemporary styling and utilizing a multitude of cutting-edge materials. 
The SR2 is the ONLY Flow Through Piston Regulator that is both environmentally sealed and internally dry, and still offers a depth compensation mechanism. This is no easy task to achieve. Sherwood's Three Pin Link (3PL) transfers the environmental pressure to the piston and provides consistent flow at any depth.
2ND STAGE FEATURES
One touch performance adjustment
Pneumatically balanced second stage
Super flex hose
Large flexible purge cover
SMART

 

Demand Lever - relieves load on seat. Extends seat's life while in storage
Improved flexible purge cover
 1ST STAGE FEATURES
Completely dry and environmentally sealed
Five low pressure ports on a 360° swivel
Two high pressure ports
Two-piece piston for precise optimum balance and intermediate pressure control
Available in both Yoke (A-Clamp) & DIN (300 bar ISO) threaded connection.